So, you've got a lip balm addiction?
And no wonder.
Winter brings dry air that strips our skin and lips of its natural emollients.  And for many of us, it seems like we're grabbing treatments for dry lips on the daily.
So, we joke that it seems like we're addicted to lipbalm.
But did you know that this is a real thing? And being addicted to your favorite lip treatment or chapstick is not something that we just have to put up with every winter.
So let's dive into the why your lips are so dry and what's keeping them that way.
And I promise to share my favorite lip-softening treatment to soothe dry lips, without keeping you hooked.
*This post may contain affiliate links.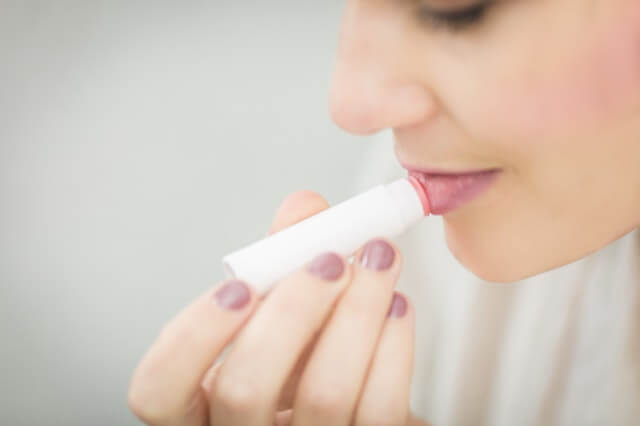 Addicted to Lip Balm… Why?
So here's the thing:  there is one ingredient that is commonly used in lip treatments and chapstick to help cure dry lips.
And not only does this ingredient not cure dry lips, but it does the opposite.
You may have heard of it… menthol.
Menthol is commonly used in beauty product so provide a cooling, tingling sensation.
And while menthol can be used as a medicinal treatment for other physical ailments, in your lipbalms it's not that helpful.
But people seem to like the winterfresh, tingling feel of menthol in lipbalm.
I don't know. It doesn't do much for me.
So the upside of menthol is the feeling of adding a fresh mint to your lips.
And here's the downside… it actually is addicting.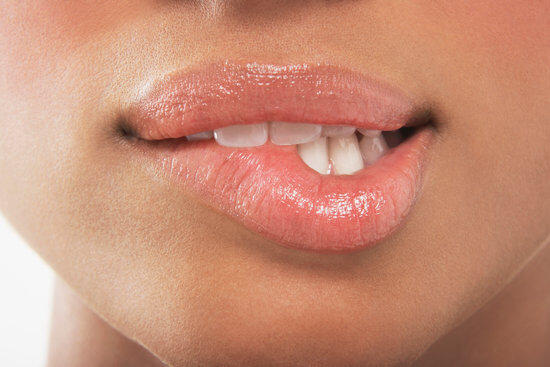 Not in the traditional definition of addiction. You don't become dependent on it.
But what happens is that the menthol irritates the lips and disrupts the lipid barrier.
And then you need to add more hydration (reach for your lipbalm) over and over, creating a viscous cycle.
The lipbalm addiction cure?
Simple. Check the ingredients of your favorite lip treatment or chapstick and see if menthol is one of the ingredients.
If so, discontinue and find a better lip balm to help cure dry lips.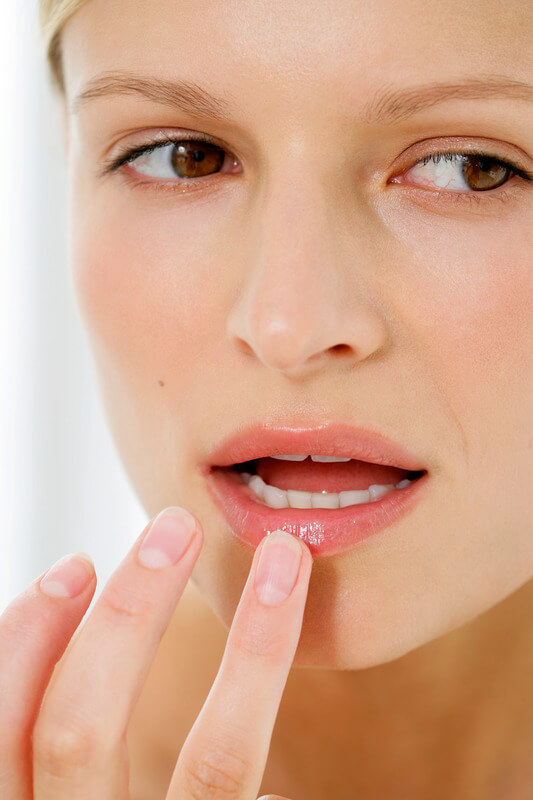 Best Lipbalm for Dry Lips
This lipbalm is without menthol (obv) and also has the important emollients and lip-softening ingredients to help soothe and protect your lips.
Because without scientifically proven ingredients to help soften your lips, lipbalms are just a bunch of wax and petroleum in fancy packaging.
And, this recommendation has been personally tested by moi, and is my absolute favorite!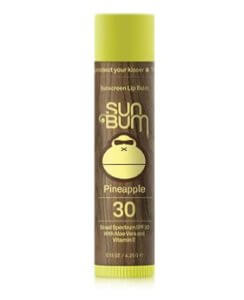 Pretend you're at the beach this winter with Sun Bum Sunscreen Lipbalm Spf 30. Infused with aloe and cocoa butters, this one feels divine on the lips while protecting you.
And, it contains SPF 30, which is important to protect your lips.
So, are you glad to know that being addicted to lipbalm is a thing and it's not totally in your head?
I hope so. Now you know why your favorite chapstick could actually be creating your dry lip problems.
And, you know how to fix it! Glad to help!
Makeup questions? You can always ask me at my Facebook page.