These are the best makeup gift ideas for that special makeup lover in your life. Read on, because these makeup gifts will put a smile on her face (and yours).
*This post may contain affiliate links.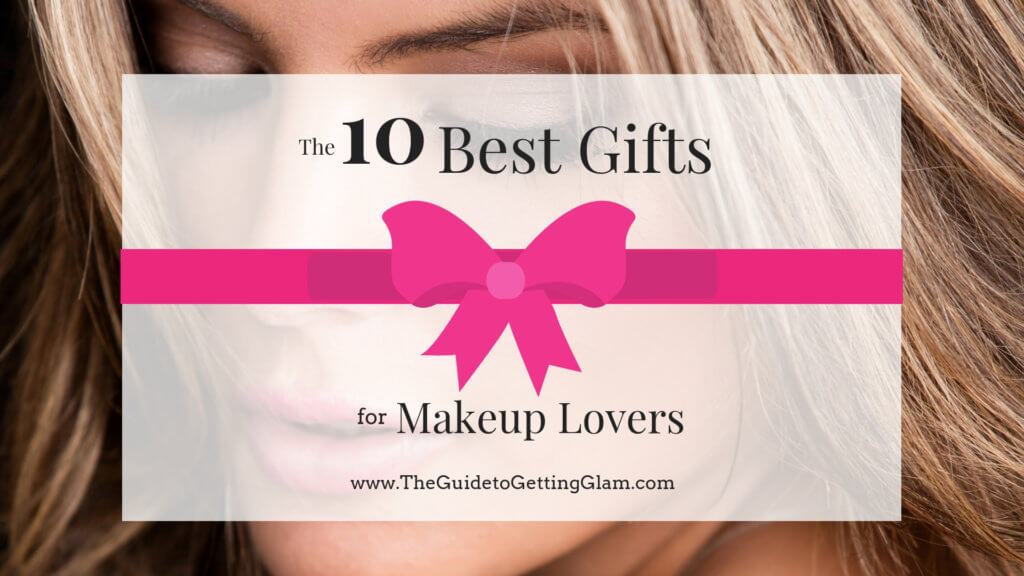 If you want the makeup addict in your life to cry tears of joy (without ruining her mascara), you should gift her one of these hot makeup items.
I've scouted both the stores and the web pages for these hot makeup gifts that you will want to buy for your friend, and also score for yourself as well.
*To see more of my Pro Makeup Artist product recommendations, visit In My Makeup Kit.
So, here are my (makeup-artist-approved) 10 best gifts for makeup lovers:
Son and Park Beauty Water.  This stuff has a cult following because… it's magical. Think of it as a super-charged hydrating toner for the skin. I put this in a spray bottle and then mist the skin prior to applying moisturizer. This is important, because properly hydrated and toned skin helps your moisturizer penetrate better… and moisturized skin helps your makeup look better. I also refresh makeup throughout the day with a few spritzes. She will love this, and you will too!
2. Bdellium Tools #957 Makeup Brush. Any makeup addict knows that using proper makeup brushes is one of the keys to a fabulous makeup application. This Kabuki style brush is essential for applying foundation to the skin. I have used it for years to blend foundation into the skin for that smooth, almost air-brushed look. A must-have for makeup lovers.

**Read: How to Clean Makeup Brushes
3. Habe Travel Makeup Brush Case. Let's get real for a second. Quality makeup brushes are an investment (expensive). Please don't throw them in just any makeup bag when you travel. This causes them to fray and become mis-shapen and then then you have to replace them. Cha-ching! Better idea? Protect them with a firm, vegan, makeup brush case that holds and protects 20 brushes. Boom.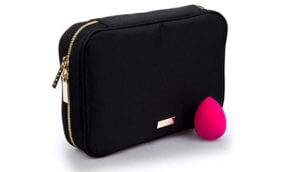 4. Ms.Dear Color Removal Sponge. For those times when you want to change eyeshadow color, but use the same makeup brush. Swish your brush back and forth across the sponge and it will remove the first color and you can switch to a new, second color right away. THIS DOES NOT REPLACE BRUSH CLEANSER. Because, bacteria… But it is an awesome quick clean.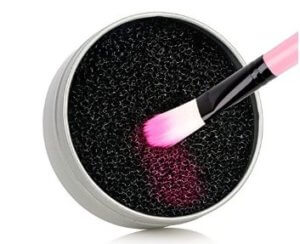 5. Temptu Air Perfect Canvas Starter Kit.  Airbrush makeup gives the smoothest, most natural look for your complexion because of it's finely pixelated mist. The original airbrush makeup machines from back in the day were bulky and hard to work with. Now, Temptu gives everyone the ability to create flawless, airbrushed makeup at home. This airbrush pod is compact and user-friendly, making this the perfect time to try airbrush makeup. And what makeup lover wouldn't want DIY airbrushed makeup?
Temptu Perfect Canvas Starter Kit
6. Gracelly LED Vanity Mirror. Because what girl wouldn't rather sit and apply her makeup than stand in front of a mirror? It gets tiring. I like this particular vanity mirror for two important reasons. First, it allows dimmable light. Many other makeup mirrors just have an on/off switch and truthfully, who wants to do their makeup under intense light? Nope. I also like that the mirror allows batteries, just in case your wall sockets are already occupied with flat irons and curling irons, etc.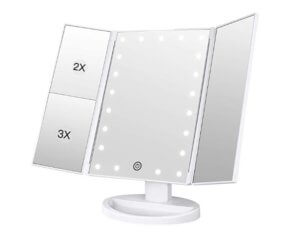 7. Glam Bootcamp. Give the gift of makeup lessons with my online makeup class, Glam Bootcamp. She will learn the right tools and techniques to do her own makeup like a Pro, right from the comfort of home. There are 22 jam-packed videos full of my makeup artist secrets and shortcuts to create flawless makeup, effortlessly. With this makeup class she will learn to be her own glam squad!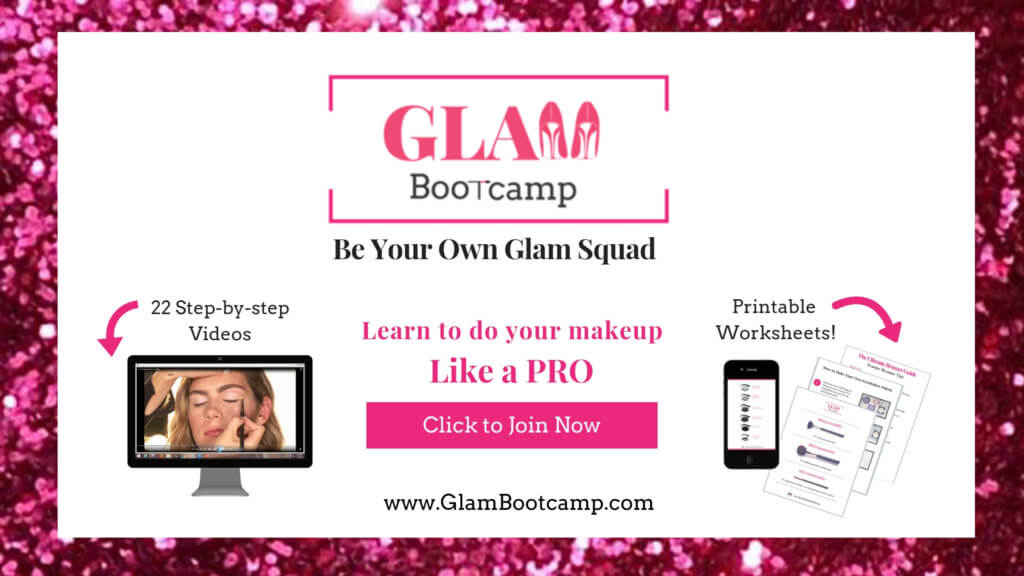 Glam Bootcamp
**Read: How to do Your Makeup Like a Pro
8. Anastasia Beverly Hills Norvina Palette. Now, usually I'm a fan of building your own eyeshadow palettes, but sometimes, a ready-made palette is nice to have. This one is full of the softest eyeshadows, in an incredible range of colors that suit all skin tones. A must have.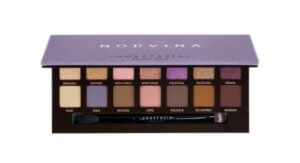 Anastasia Beverly Hills Norvina Palette
**Read: How to Make Your Eyeshadow Last
9. Too Faced Natural Face Palette. I'm not sure what I love most about this palette… the softness of the powders, or the smell (divine). But I am obsessed with it.  You have everything here-  highlight, blush, and bronzer colors and they blend into the smoothest application with just the slightest bit on your brush. It's divine.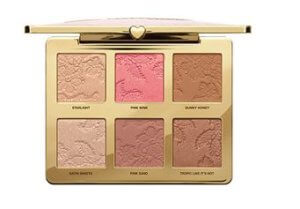 Too Faced Natural Face Palette
10. The Pout Trio. This limited edition lip gloss set by Beauty Bio has to be tried at least once by every makeup addict! The three colorless lip serums change color once applied to your lips. They super-pump your lips up and it feels like you are wearing pop-rocks lipgloss. Crazy!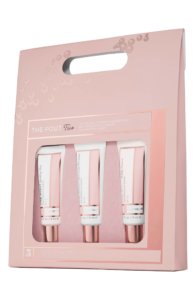 Ok, so these are the top ten makeup gifts for the makeup lover in your life. I hope you both love them as much as I do. But, you need to get your hands on them right away before they sell out!
Makeup questions? Hit me up at my Facebook Page. And follow me on Instagram, where I will be sharing how-to videos of these Top 10 Makeup Gifts in my upcoming Instagram stories!